DESIGN + STYLING SERVICES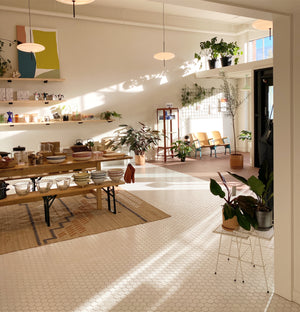 At Petrikor, we design spaces that inspire creativity, encourage a slower pace of life, and foster connections with friends, family, and our natural surroundings.
Our philosophy embraces the beauty of simplicity and purposeful design, blending style, function, and sustainability. By incorporating everyday classics with unique and one-of-a-kind objects, we create inviting spaces that celebrate the authenticity of tradition and the innovation of modern life.
Whether you're looking to renovate your entire home or simply update a single room, we can assist you in creating a space that reflects your unique style and personality! We offer a range of design and styling services, from consultation and planning to installation and finishing. 
Let us assist you in crafting a space that you'll love coming home to.
CONTACT US